The Mycological Research Playgroup* was an experiment in collaborative and experiential learning and research, and in concurrent creative practice and production (loosely defined). This group was open to all inspired by the mycological realm, including artists, writers, foragers, farmers, activists, scientists, anthropologists and educators. We considered, among other things, how fungi can remediate polluted landscapes, turn ants into zombies, decompose plastics and the dead, aid in cancer recovery, form compostable walls of buildings, pass through the blood-brain barrier, guide us into hallucinogenic and spiritual territories, facilitate conversations between trees, make it rain, and perhaps help us reconsider how we might relate to the natural world and to one another, how social change might happen.
Over the course of three months, we encountered fungi in many modes. We foraged in city parks, brewed teas and tinctures, conducted movement exercises, cultivated mushrooms, fed books to fungi, engaged in collaborative research and writing experiments, painted, watched films, learned about mycoremediation techniques, built our own mycelial bricks and scoby leather gloves, etc. This working group was intentionally open-ended, and content and approach was decided by the collective, with the decentralized and interconnected structure and function of mycelium as our model.
More documentation here: https://mycologicalresearchplaygroup.wordpress.com/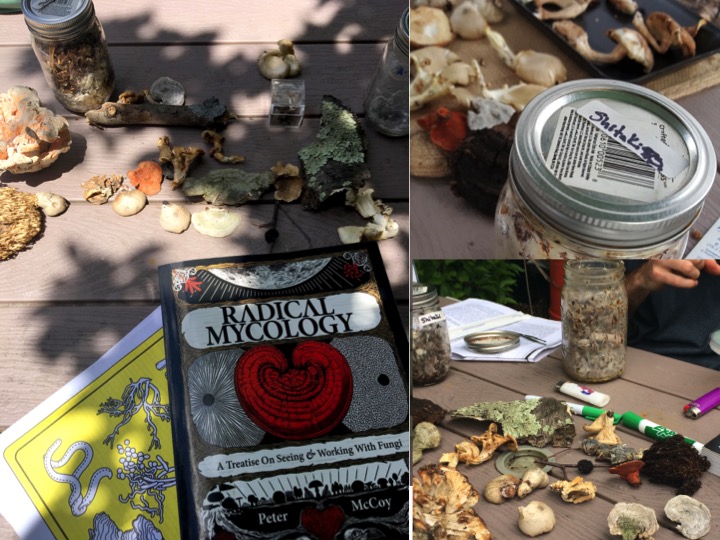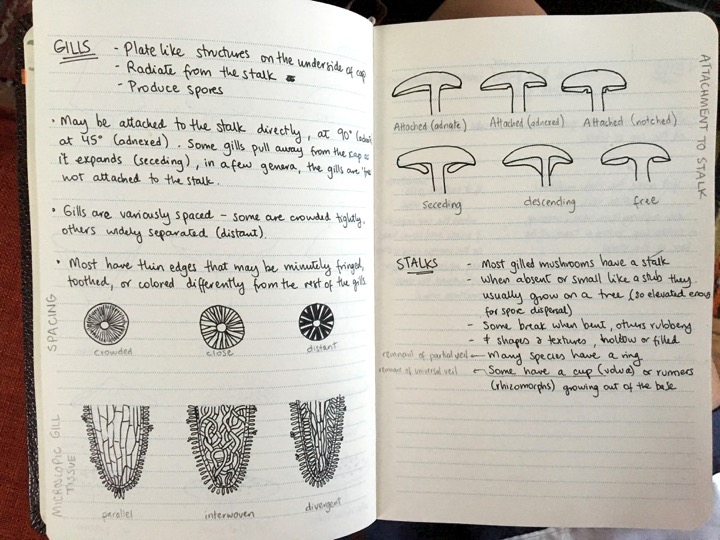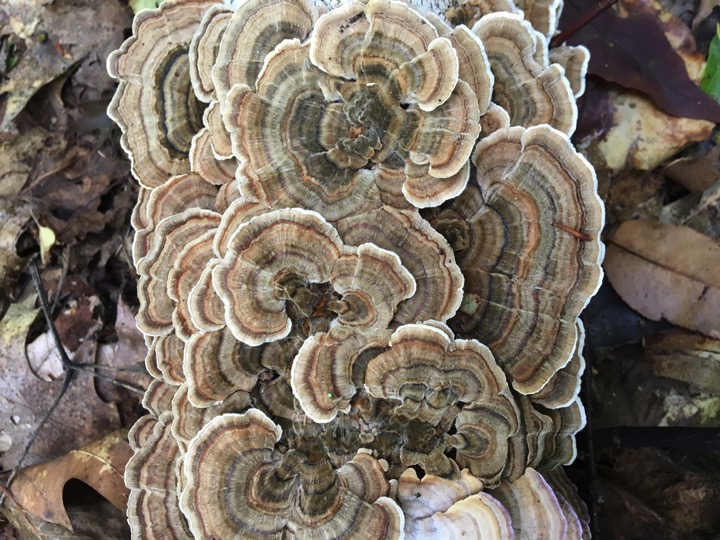 The Mycological Research Playgroup was coordinated by Chloe Zimmerman. Chloe is a filmmaker, writer and educator with an interest in ecologies, alternative pedagogies and experimental documentary practices across disciplines.
* The concept of a "research playgroup" was inspired by the Matsutake Worlds Research Group, which founder Anna Tsing describes as a diverse group of academics who "convened to explore an anthropology of always-in-process collaboration."