How do your surroundings affect your feelings, actions, relationships? Does a high ceiling expand your imagination? Does the smell of your bedroom give you comfort? What are the forces that impact how you move through a crowded train platform, a forest, a school hallway? Continuing the work of the original Bodies Intersect Buildings working group, BiB vol. ii further developed a choreography for raising body awareness in space.
Space has such a strong impact on the ways our bodies move, the ways we interact with one another, what we see, and what we don't see. Its design is rarely arbitrary, and yet its power over us so often remains invisible. The final project of this working group was a manual, Here You Are: How to Experience Your Body in Space, as well as an soundtrack with movement prompts. Together, both projects help users reclaim their right to move, feel, and interact freely in the spaces we inhabit.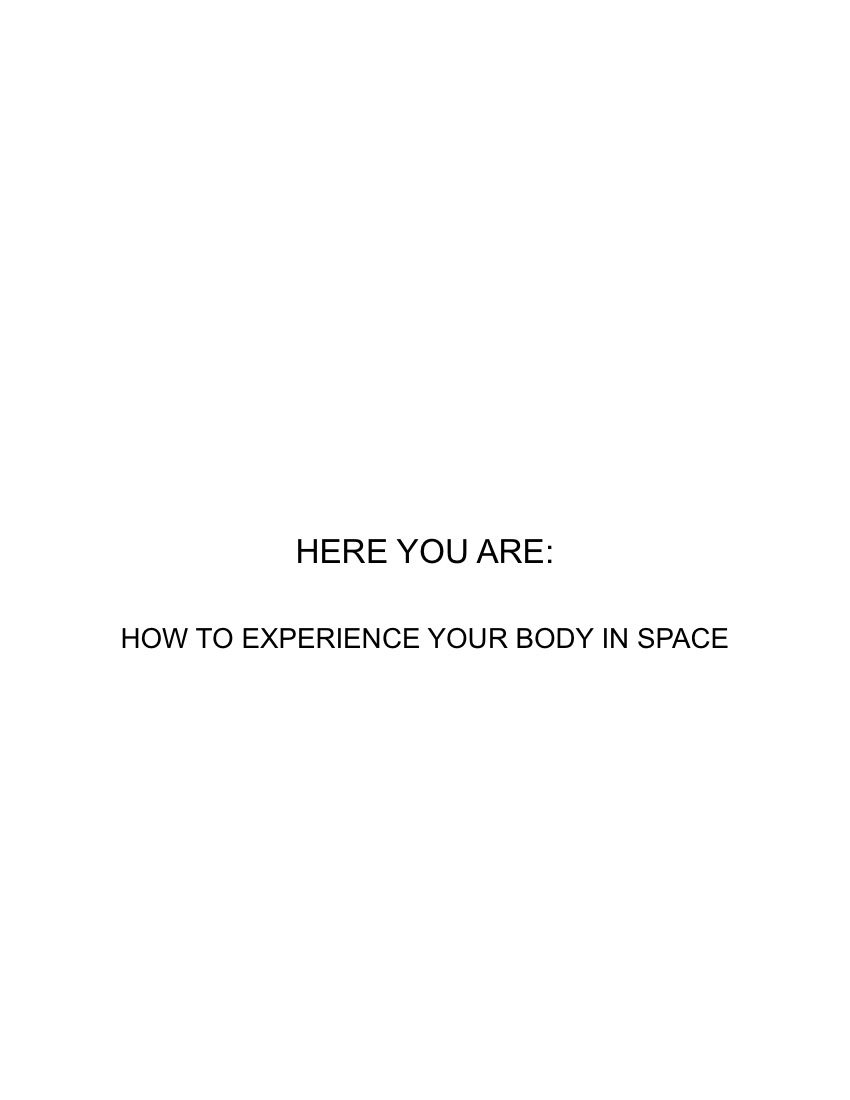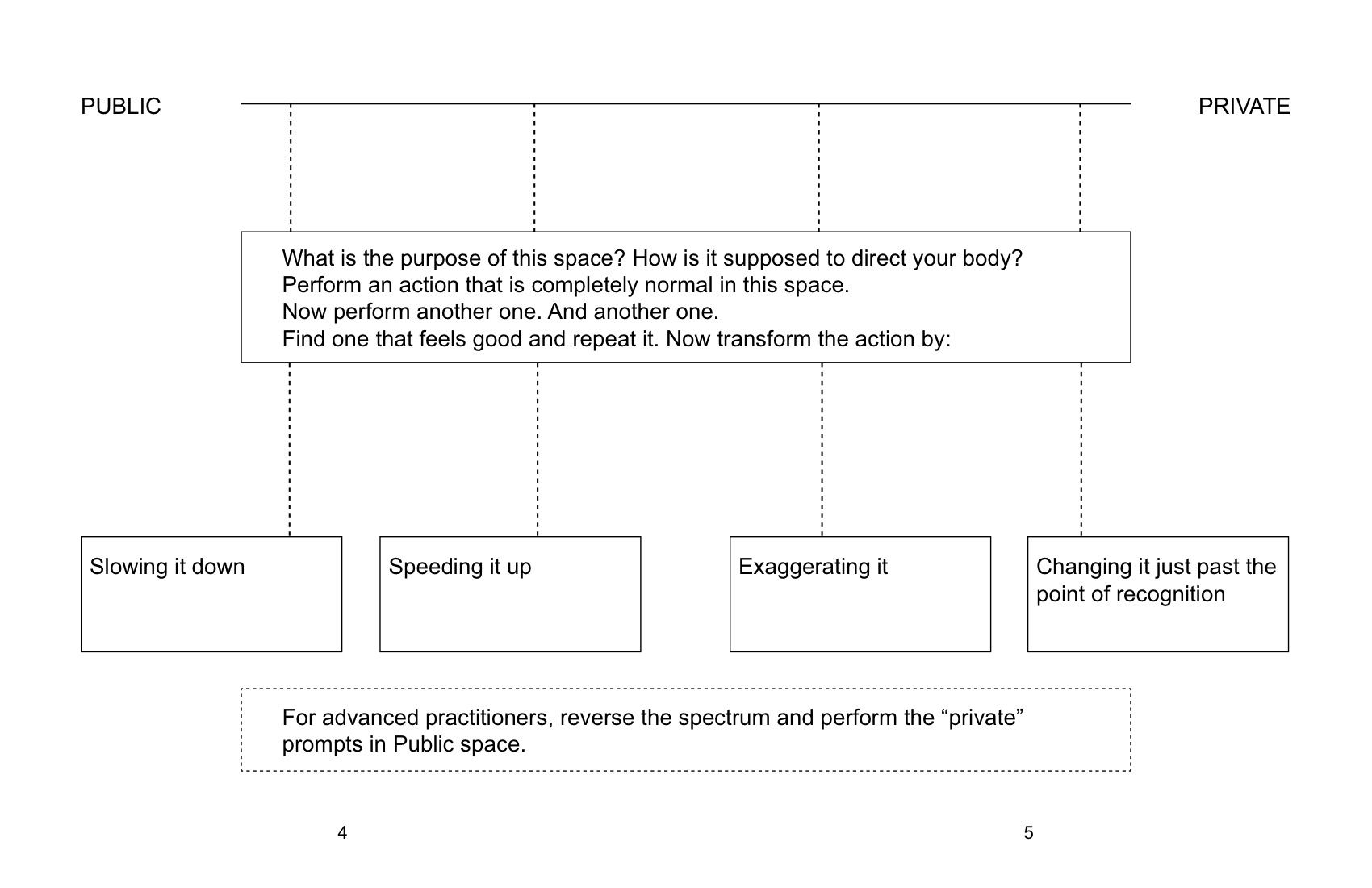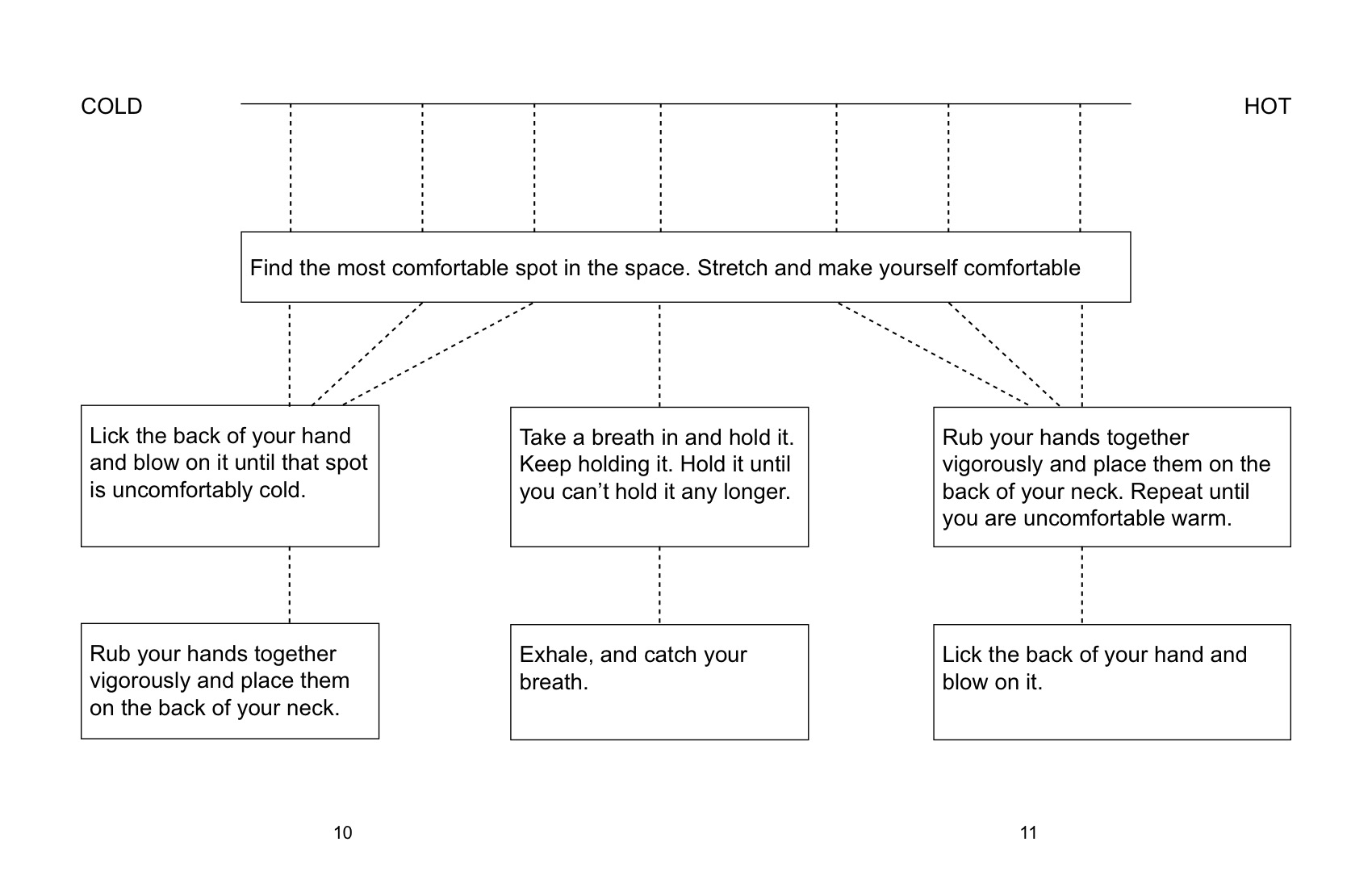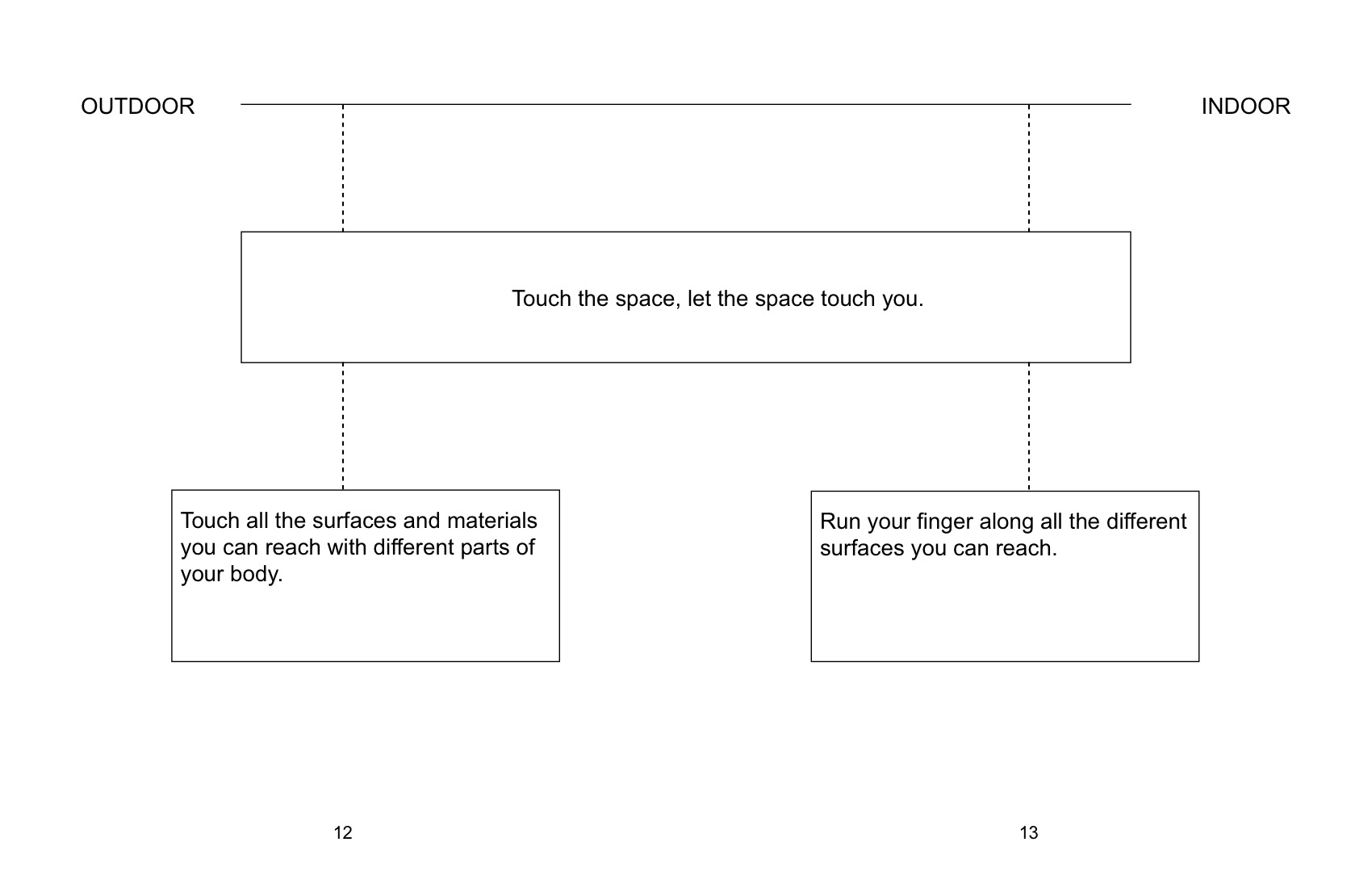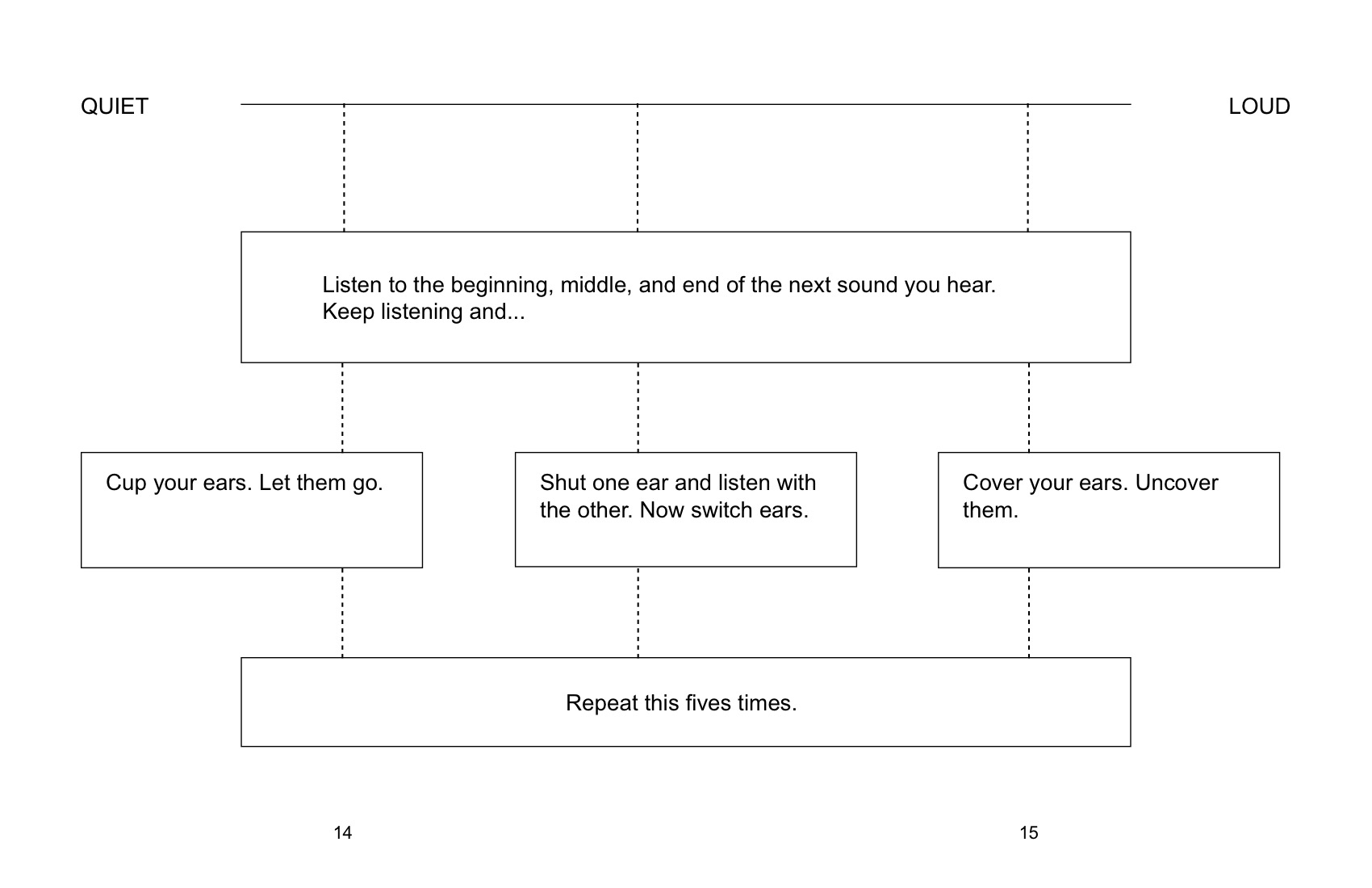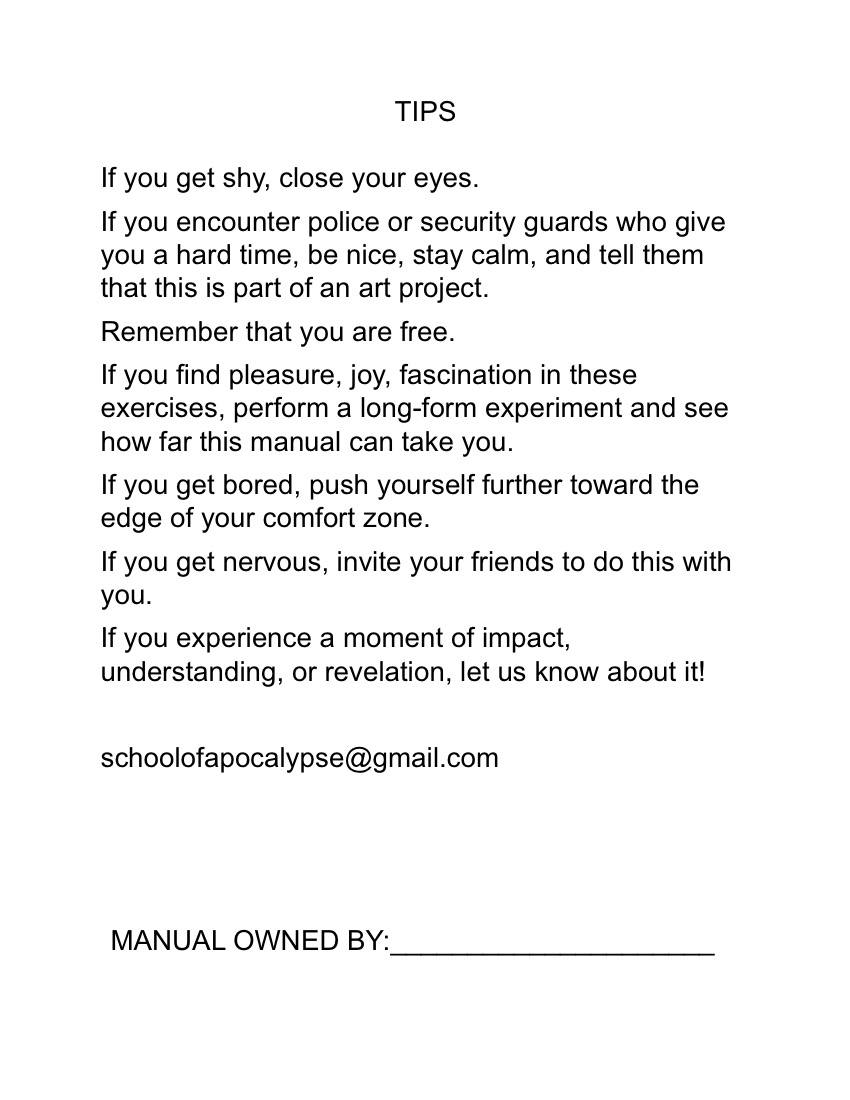 This booklet is your tool for making the invisible visible. Use it to navigate your way through any space with a heightened awareness of the limitations and possibilities it provides you. In raising your awareness, you will increase your agency, and in so doing, grow your power.
Each page contains a spectrum, and a way to describe any space that you find yourself in. Locate yourself along each spectrum, and perform a suggested task. Go through any number of tasks, feel free to add your own, and there's room in the back of the booklet for you to draw your own spectrum and create your own prompts for movement and awareness.
 
Working Group Members: Ino Badanjak, Carmen Bouyer, Chia-Yi Huang, Jenna London, Eugenia Manwelyan, Danica Selem
.
Special thanks to Jaanika Peerna, Natalia Roumelioti